Sport - NCAA-Basketball
Hall of Fame coach Bob Knight dead at 83
BLOOMINGTON, IN (SNN-TV) - Bob Knight, one of the most legendary college basketball coaches of all time, died earlier today at the age of 83.
Knight was a three-time national champion and made five Final Fours, all during his 29-season tenure at Indiana.
Knight became the youngest coach at a Division I school in 1965 when he broke in at Army at 24. But he made his mark in 29 years at Indiana, including winning a school-record 661 games and reaching the NCAA tournament 24 times in 29 seasons. Knight's first NCAA title came in 1976 when Indiana went undefeated, a feat no team has accomplished since.
Knight was inducted into the Basketball Hall of Fame in 1991 and then the college basketball Hall of Fame in 2006.
As successful as Knight was on the court, he also drew plenty of criticism, perhaps most notably when he threw a chair across the court. But on the court, Knight was one of the most impressive ever. He went 902-371 over his illustrious career, giving him the sixth-most wins of any coach in Division-I men's college basketball history.
The entire basketball world reacting to legends' death this evening, the Suncoast's own Dick Vitale giving us a statement tonight, saying: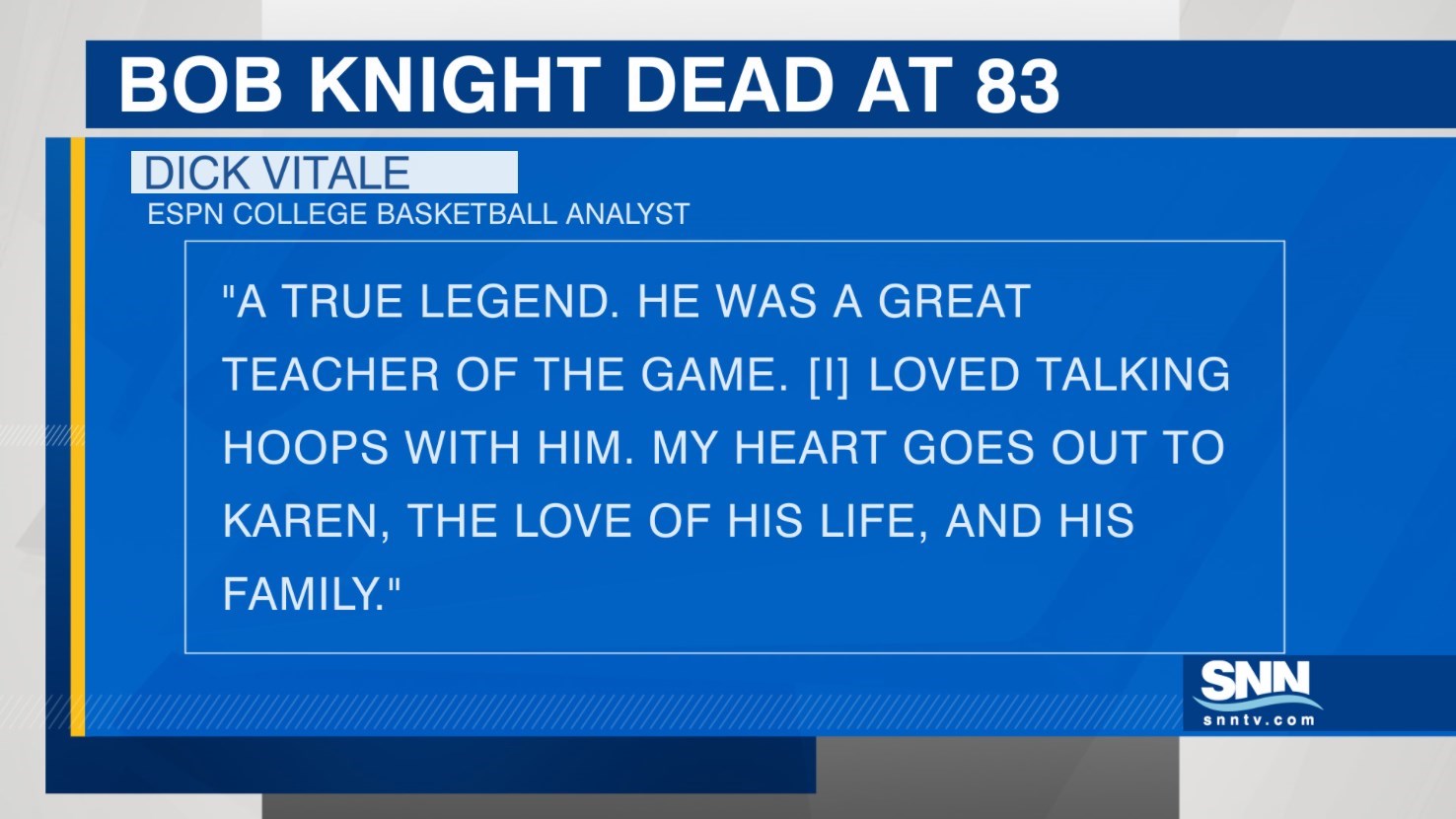 Of course, Knight presented Dickie V in the Naismith Basketball Hall of Fame in 2008.