Sport - NFL
Buccaneers 2023 schedule released
TAMPA (SNN-TV) - The Tampa Bay Buccaneers 2023 regular season schedule was released last night by the NFL.
After winning the NFC South division title for the second consecutive year, the Buccaneers will face five division winners from the 2022 season.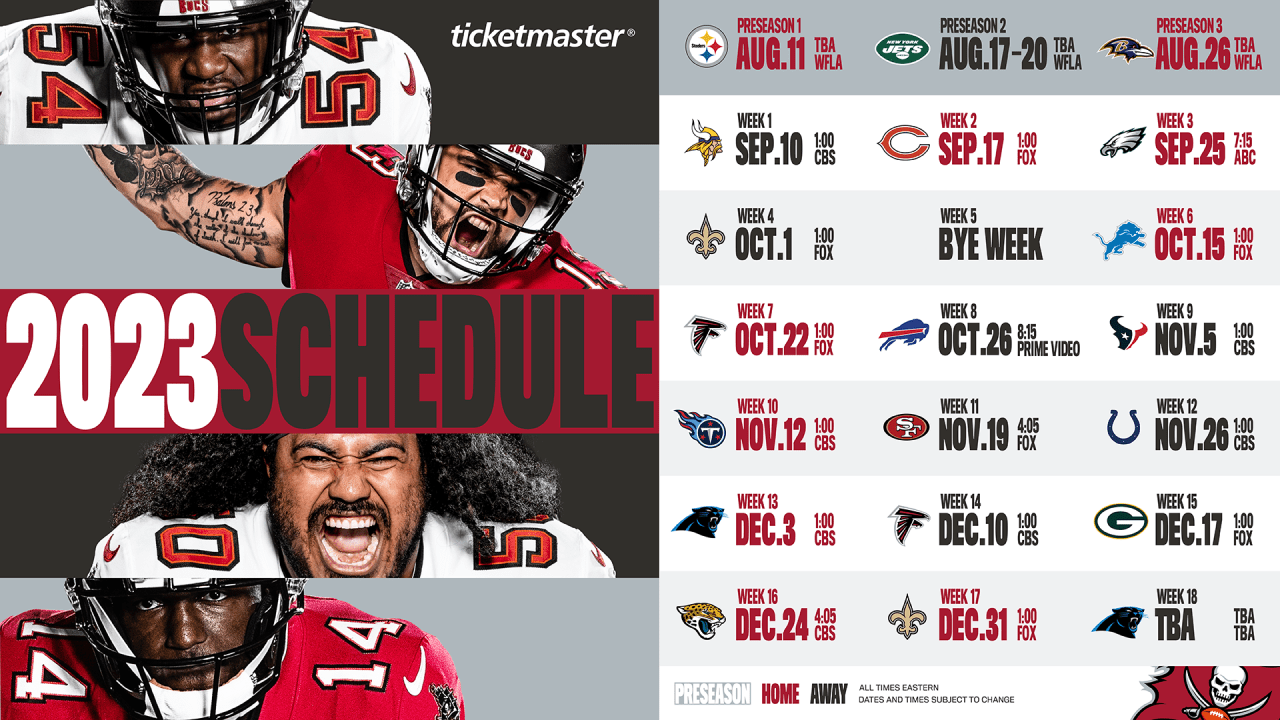 The Buccaneers will kick off their season on the road against the Minnesota Vikings. The two will play on Sunday, Sept. 10 at 1pm on CBS. In Week 2, Tampa Bay will host the Chicago Bears in the team's home opener at Raymond James Stadium, on Sept. 17 at 1pm on FOX.
Tampa will appear in two prime time games this season: one in Week 3, as they host the Philadelphia Eagles on Monday Night Football at 7:15pm on ABC, and also in Week 8 as they're on the road in Buffalo taking on the Bills on Thursday Night Football on Amazon Prime at 8:15pm. Other notable match-ups include a Week 16 intrastate showdown on Christmas Eve at 4:05pm against the Jacksonville Jaguars on FOX, as well as a New Years Eve kickoff at 1pm on FOX against division rival, New Orleans Saints.