High School Sports
Student-Athlete of the Month: Brady Schumaker, Venice High School
VENICE (SNN-TV) - May's Student-Athlete of the Month presented by Carl Reynolds Law takes us to Venice, where one star is making all the necessary plays both on and off the diamond, to set himself up for success.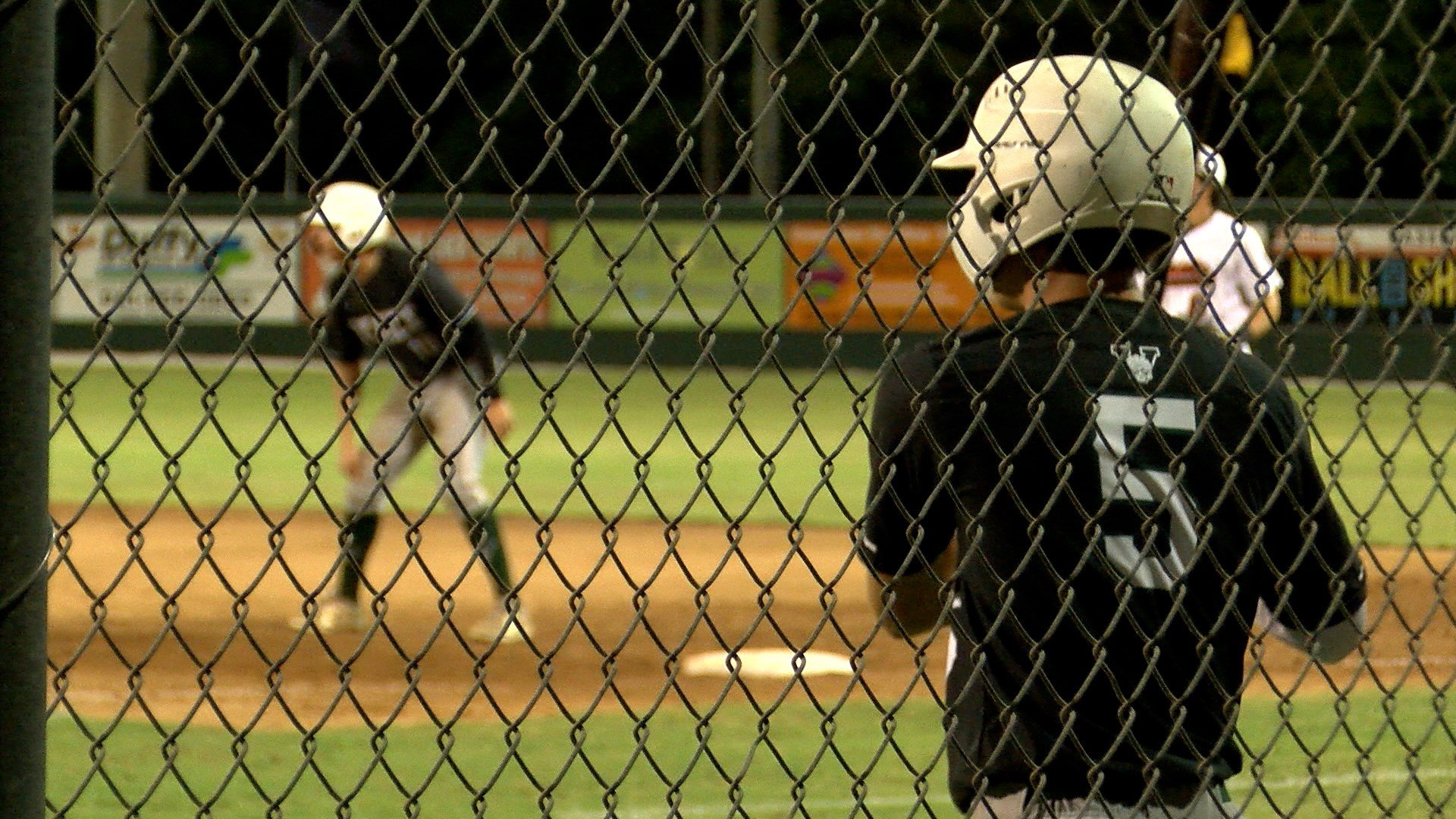 "Just a guy that wins at everything he does, in the classroom, on the baseball field, in the community/ [Brady] has hundreds of hours of service in our community at the nursing homes, Habitat for Humanity and Challenger Baseball. He's just a role model for every kid watching baseball. We're really proud that he plays for Venice High School." - Craig Faulkner, Venice Head Coach
Florida High School Athletic Hall of Fame coach Craig Faulkner was speaking highly in regards to his junior shortstop, Brady Schumaker. Schumaker became the renowned leader of this year's Venice squad. The junior led the Indians in hits, batting average, on-base percentage, and runs scored. Schumaker says his success generates from the coaches around him, who push him to be his best.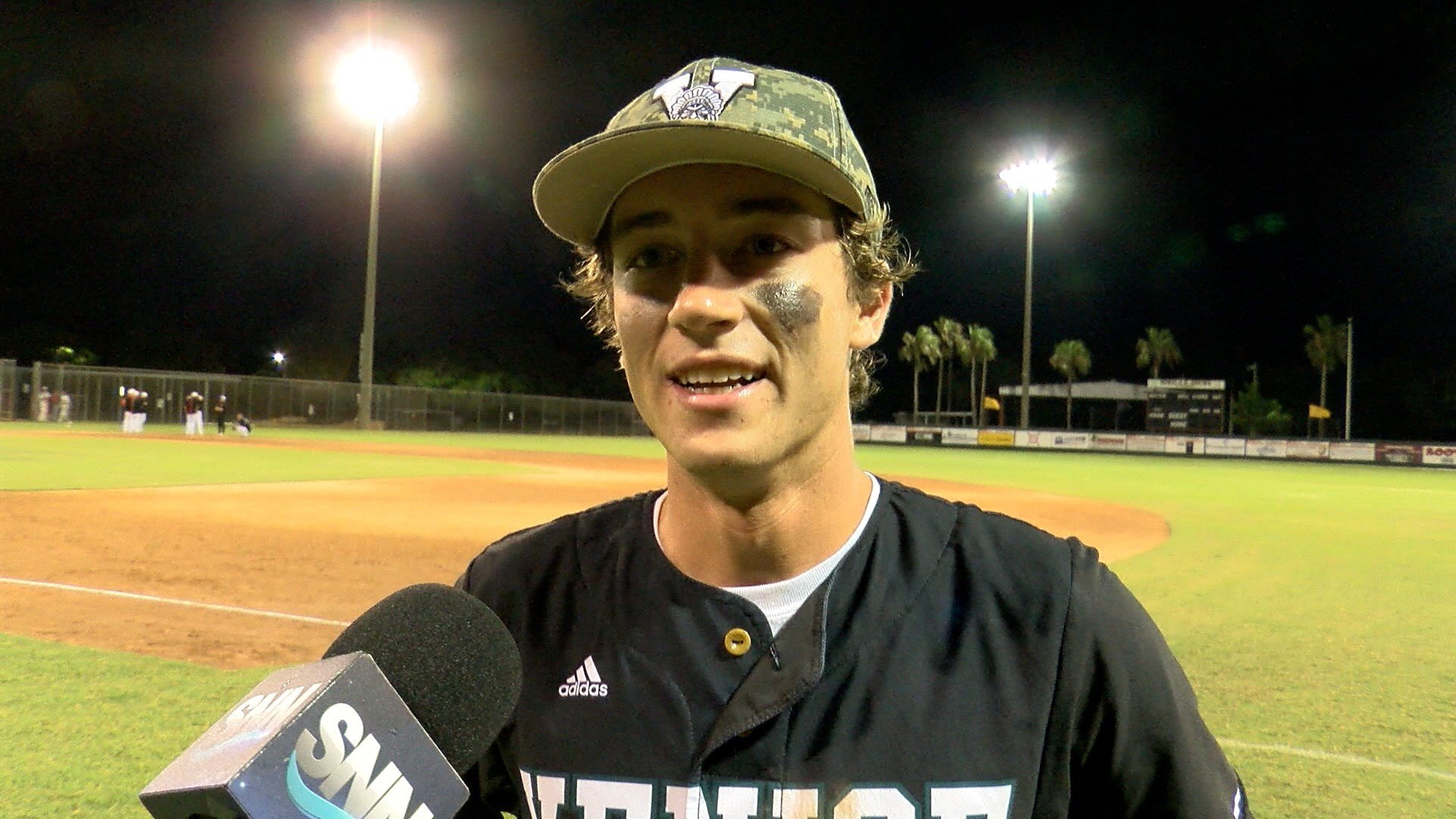 "We have one of the best coaching staffs I've ever been a part of. There's a coach for literally anything and it's obviously been a pivotal part in my development. I couldn't have asked for a better set of coaches really." - Brady Schumaker, Venice Shortstop
Schumaker has surpassed every expectation of him this season. Initially expected to play second base, Schumaker seamlessly transitioned to short, and captained the infield. Despite struggling at the plate early, Schumaker found his hot streak when asked to consistently hit leadoff for the Indians. Coach Faulkner says Schumaker epitomizes a coach's dream player in every regard.
"He's always doing things right everywhere he does it. This year we ask him to step up and play shortstop for us, and he's made one error all year long, which is unbelievable. We've probably never had a shortstop that's done as well as he's done."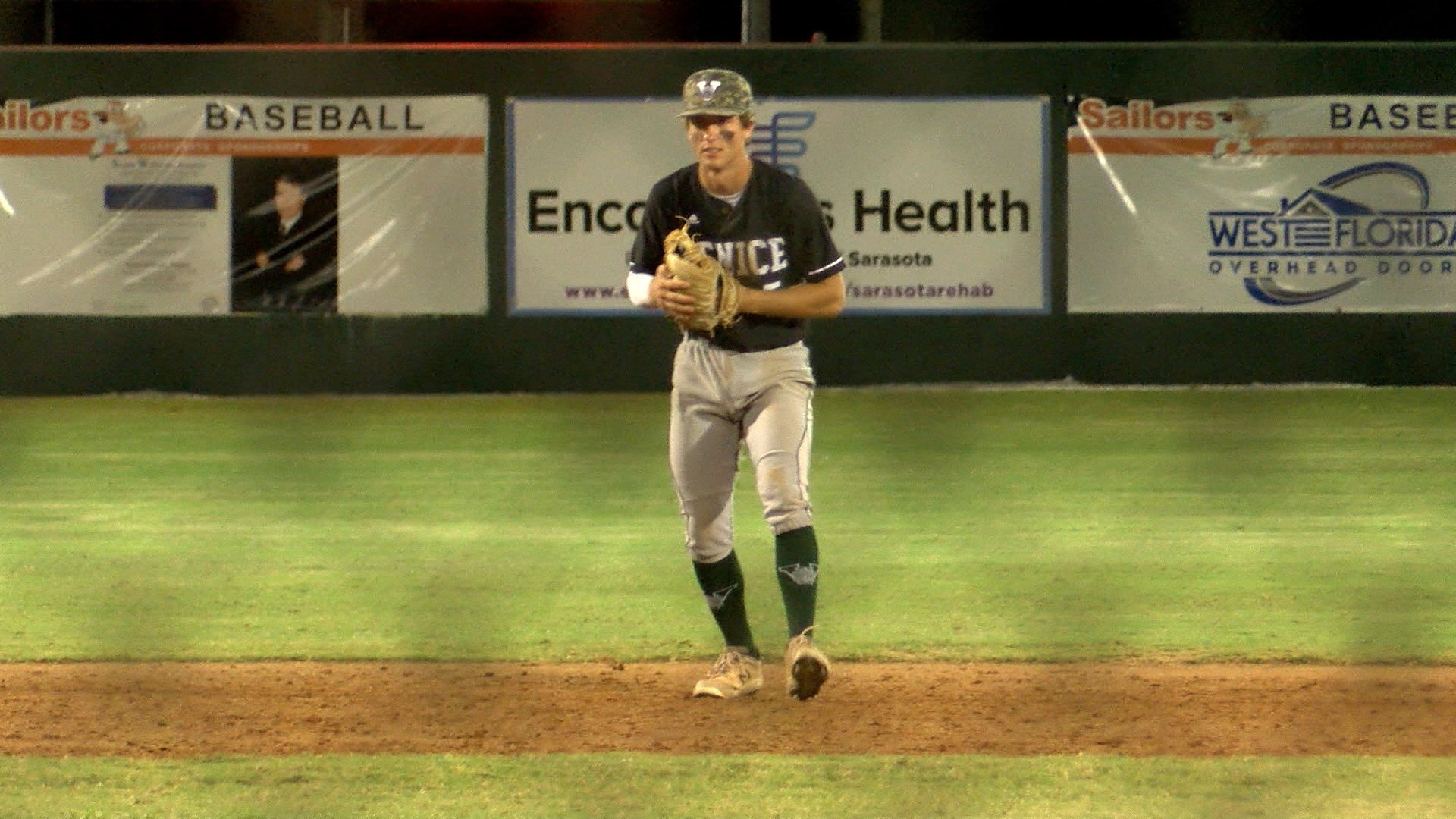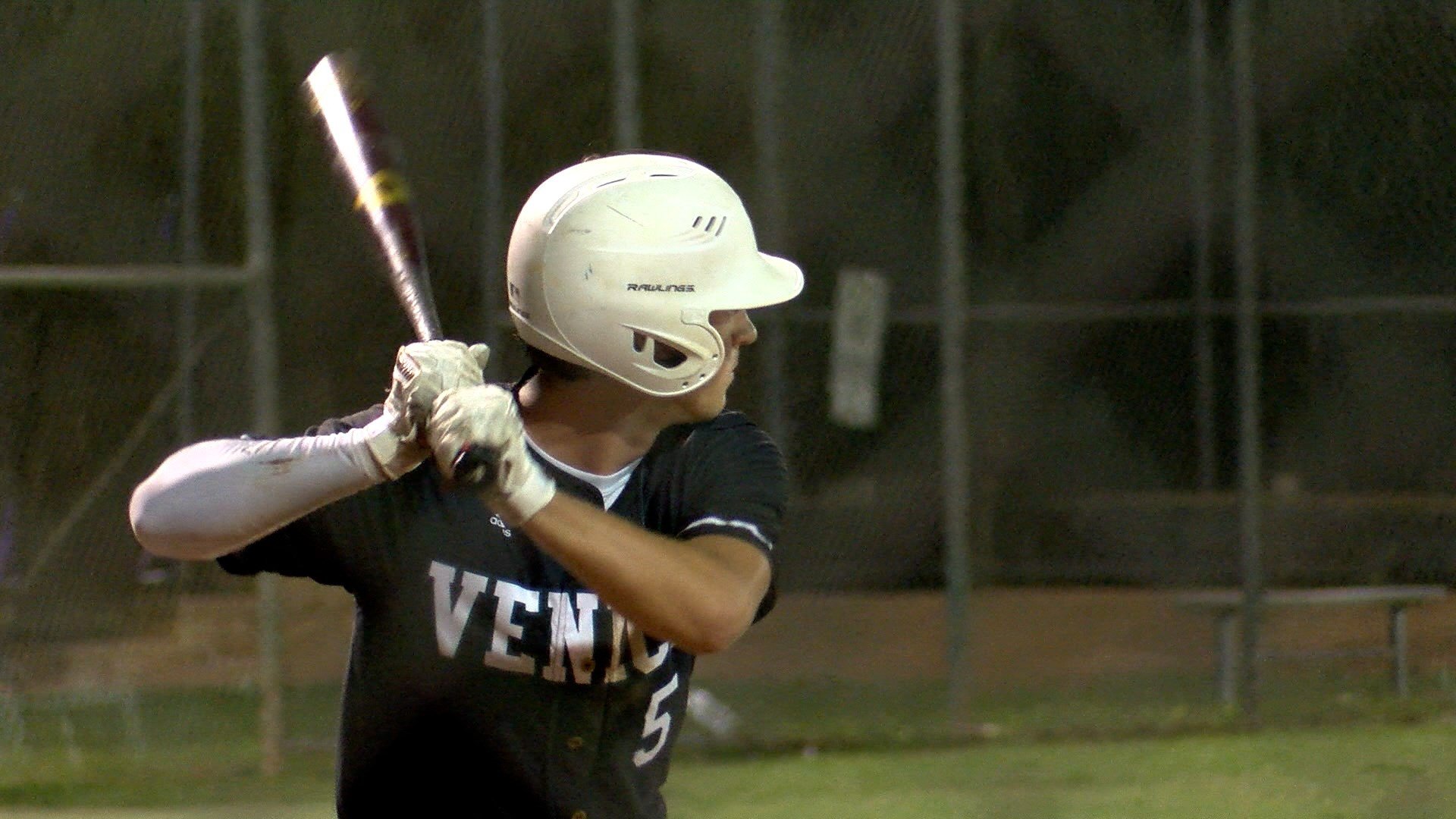 While his play on the field is stellar, Schumaker's successes off the field are headline worthy as well. The junior currently touts a 4.8 GPA and receives top billing from every administrator at Venice High School. Schumaker says following a consistent plan-of-action allows him to stay the course concerning both baseball and his education.
"I just like to stick to my routine. I'll come home and I'll get out all my work and stick to my routine in baseball. As long as I stick to my routines, I can be successful with it."
With summer ball ahead, Schumaker plans to ramp-up to his collegiate decision as he heads into his senior season. Allowing schools and coaches to take notice of his play in the offseason, Schumaker emphasizes that staying true to yourself allows success to become easily attainable.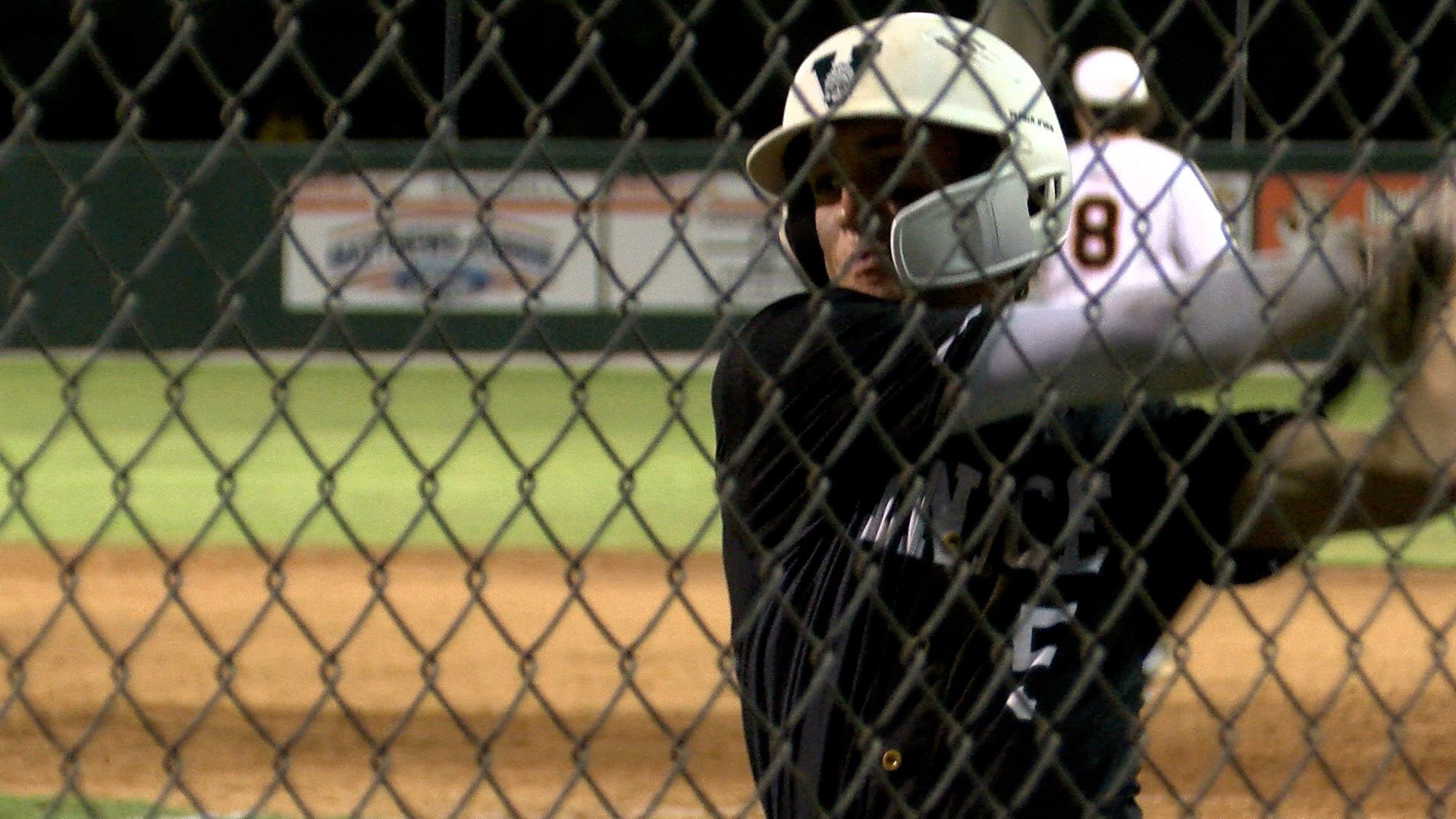 "If you stay true to yourself and put in the work, eventually it'll come out for you," says Schumaker.
Brady now looks forward to his senior season, as the Indians fell short in their district title game to Lakewood Ranch, 1-0. The Indians narrowly missed selection into the regional tournament despite one of the state's strongest schedules.
Brady plans to baseball in his undergrad in college, but ultimately will pursue a medical degree to become a doctor.