News
Salty Jim's serving Thanksgiving dinner Wed., but decorated for Christmas
Salty Jim's Facebook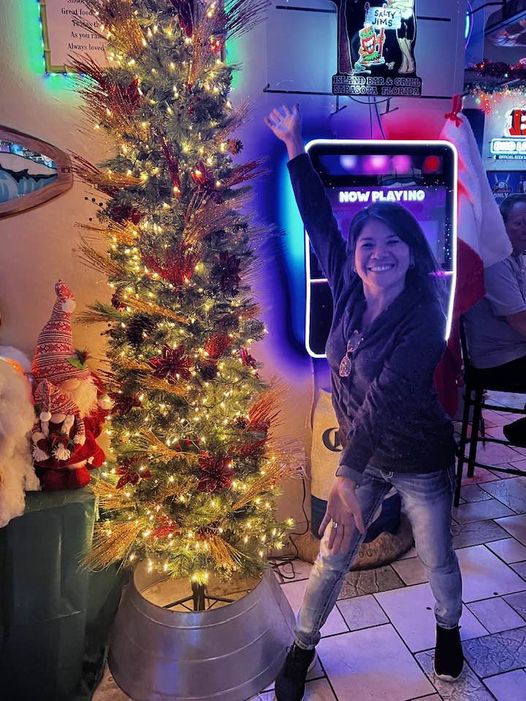 SARASOTA COUNTY (SNN TV) Nov. 23, 2022 - A Sarasota restaurant that fancies itself, "a dive bar",  is looking more like the North Pole these days.
Ahead of the Thanksgiving holiday, owners Gemma and Dennis Huff want everyone to know that there is a place for them at Salty Jim's. They will not only be open on Thanksgiving, but they will be serving a traditional Thanksgiving dinner tonight(Wednesday, Nov. 23, 6pm). It is a neighborhood establishment that has been transformed since the Huffs bought it in 2018. Formerly known as, "The Intersection", named because it is on the Northeast corner of the intersection of Webber Ave. and Beneva Rd., Salty Jim's has added food, lots of televisions, more pool tables, and maybe most importantly, an outside tiki bar. 
In the past, SNN has featured the bar and restaurant for the charitable events they have put on, like the 8-Ball billiard tourneys, a charity golf outing, and the "Soup Cook Off." Salty Jims is billed as "the place to hang out with your friends or make some new ones at the outdoor Tiki Patio", and they give back to the community while they are keeping patrons happy.
Maggie Nasser was a huge help in decorating as Gemma wanted everyone to feel as festive, and welcome, during the holidays, as possible.