Sport - High School-Football
Game of the Week: Port Charlotte vs. Manatee
BRADENTON (SNN-TV) - Our Week 5 Absolute Aluminum Game of the Week, pits a high powered offense from Charlotte County, against one of the Suncoast's lone undefeated teams.
After an 0-6 start, and a 2-7-1 finish last season, the Manatee Hurricanes have righted the ship this season, opening up undefeated, at 4-0. This season is similar to the 2020 season, where Manatee began 6-0 in head coach, Jacquez Green's first season at the helm.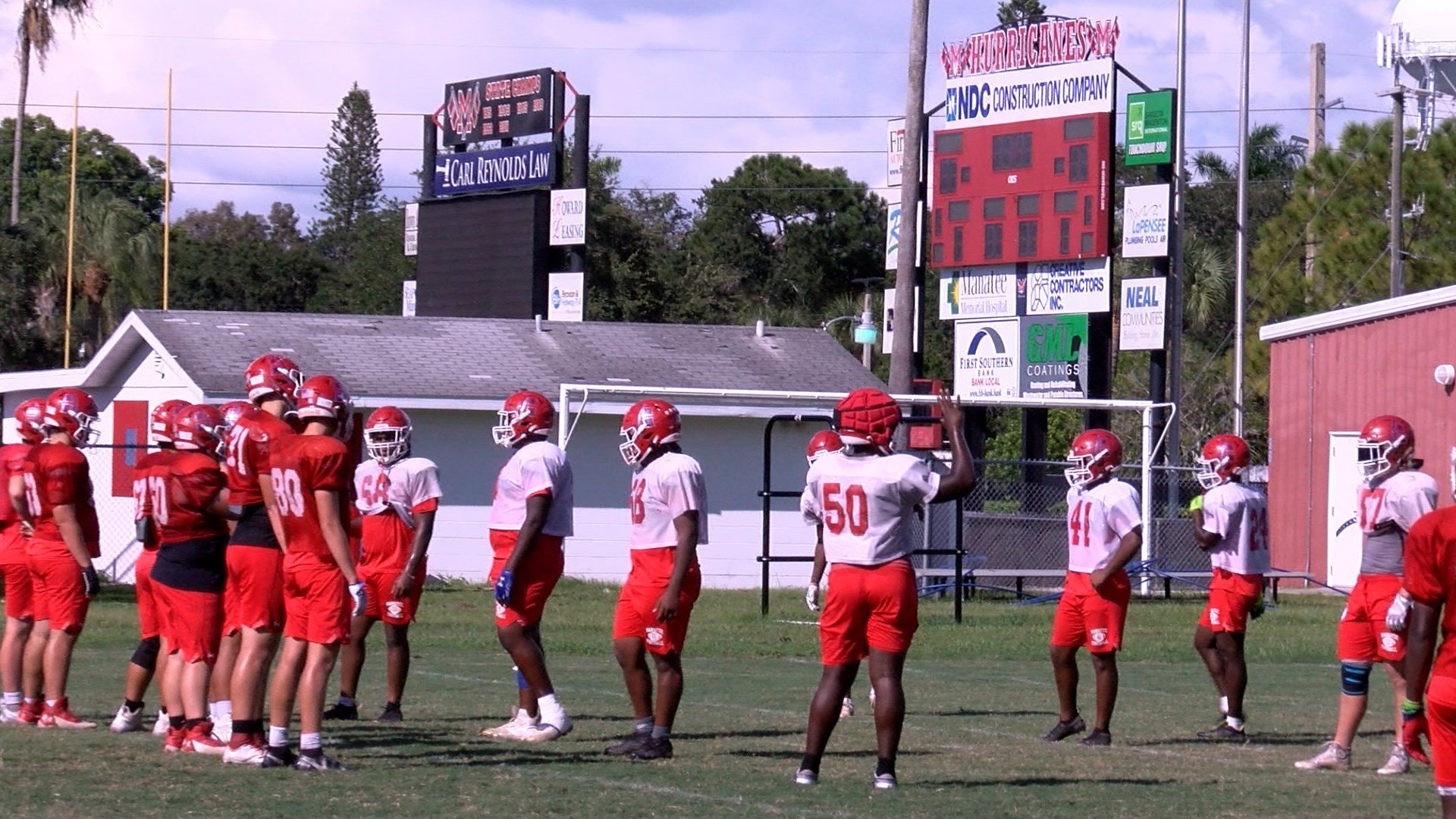 A major key to the Hurricanes hot start has been a defense that's allowing only 11-points-per-game and one that shined last week in their win against Braden River holding the Pirates to a touchdown. Controlling the narrative of each game in the trenches, and dominating defensively, is the focal point for the Hurricanes per Florida Gators Hall-of-Famer, head coach Jacquez Green.
"Well one thing about football, defense always travels. No matter if you play on the road, at home, against a great opponent, a bad opponent, you should be able to play good defense no matter what. Offense can be up and down at time, we hang our hat on defense and being physical at the line of scrimmage offensively and defensively, being able to run the ball and stop the run."
One of the staples of the Canes defensive front is sophomore DL Ean Johnson-Kelley. Through 4 games, Johnson-Kelley leads the team in tackles per game with nearly 6.5, tackles for loss with 7 and sacks with 4. Being able to disrupt the flow of any team's offense, making his presence felt is drawing the much deserved attention the sophomore demands.
"I have more targets on my back, so I have to work harder during practice every week. It feels good to start off with four sacks this season, better from last season."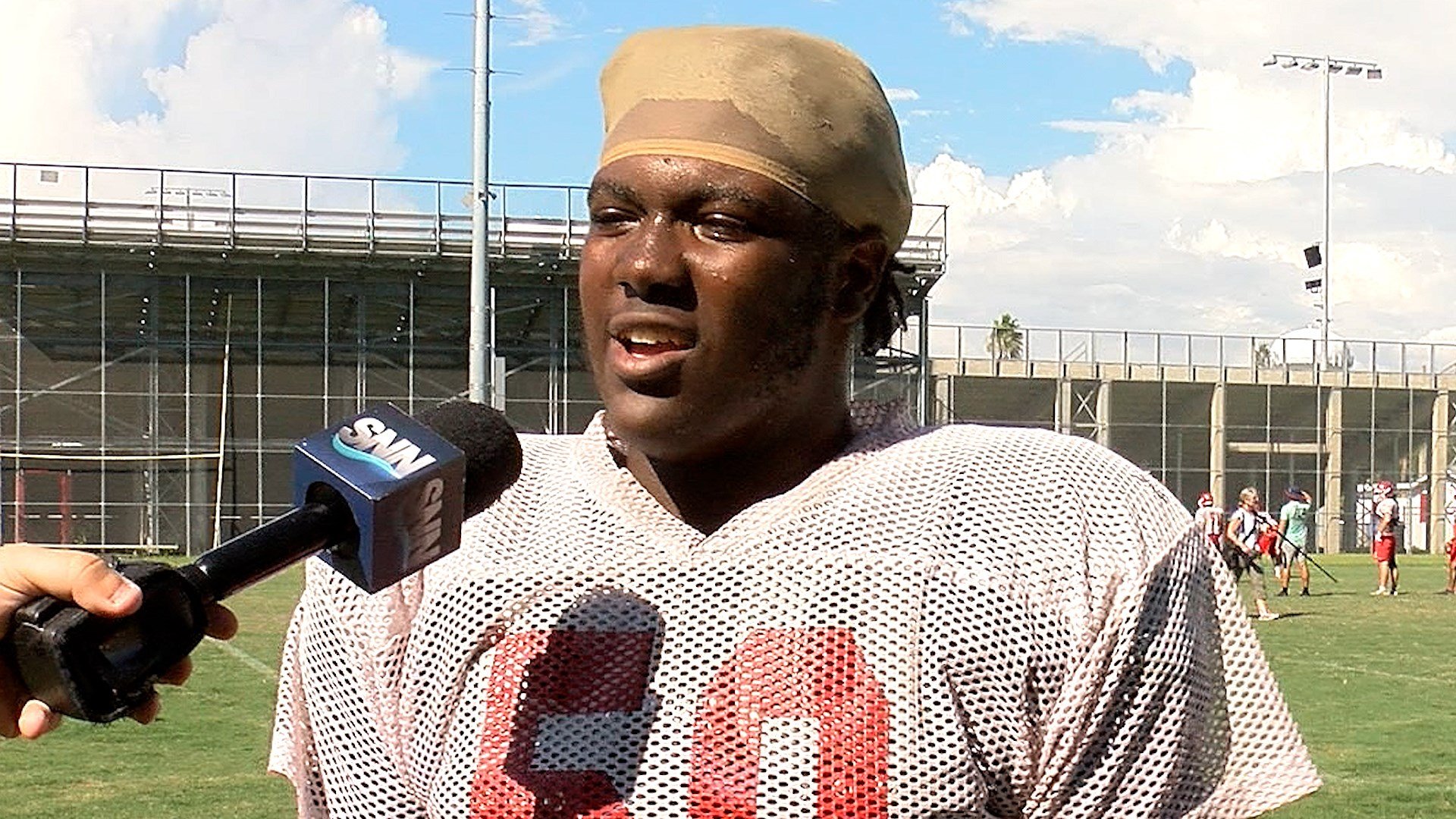 With their success so far, the Hurricanes will face their toughest test yet Friday against Port Charlotte. The Pirates offense is scoring nearly 42 points-per-game this season, despite their 2-2 record. Coming off a 35-0 shutout of Ida Baker, Coach Green realizes Friday's matchup will be strength vs. strength, when the Canes collide with the Pirates.
"They probably have the best collection of skills we've seen this year, as far as a good quarterback, good running back and good receivers on the outside. Hopefully, we can control the line of scrimmage and make those guys one dimensional, and play the pass once they became one dimensional."
With a defense that's clicking on all cylinders, and an offense that's also performing at a high rate, this is the type of success Manatee High fans have been accustomed to in year's past, and can look forward to in the future.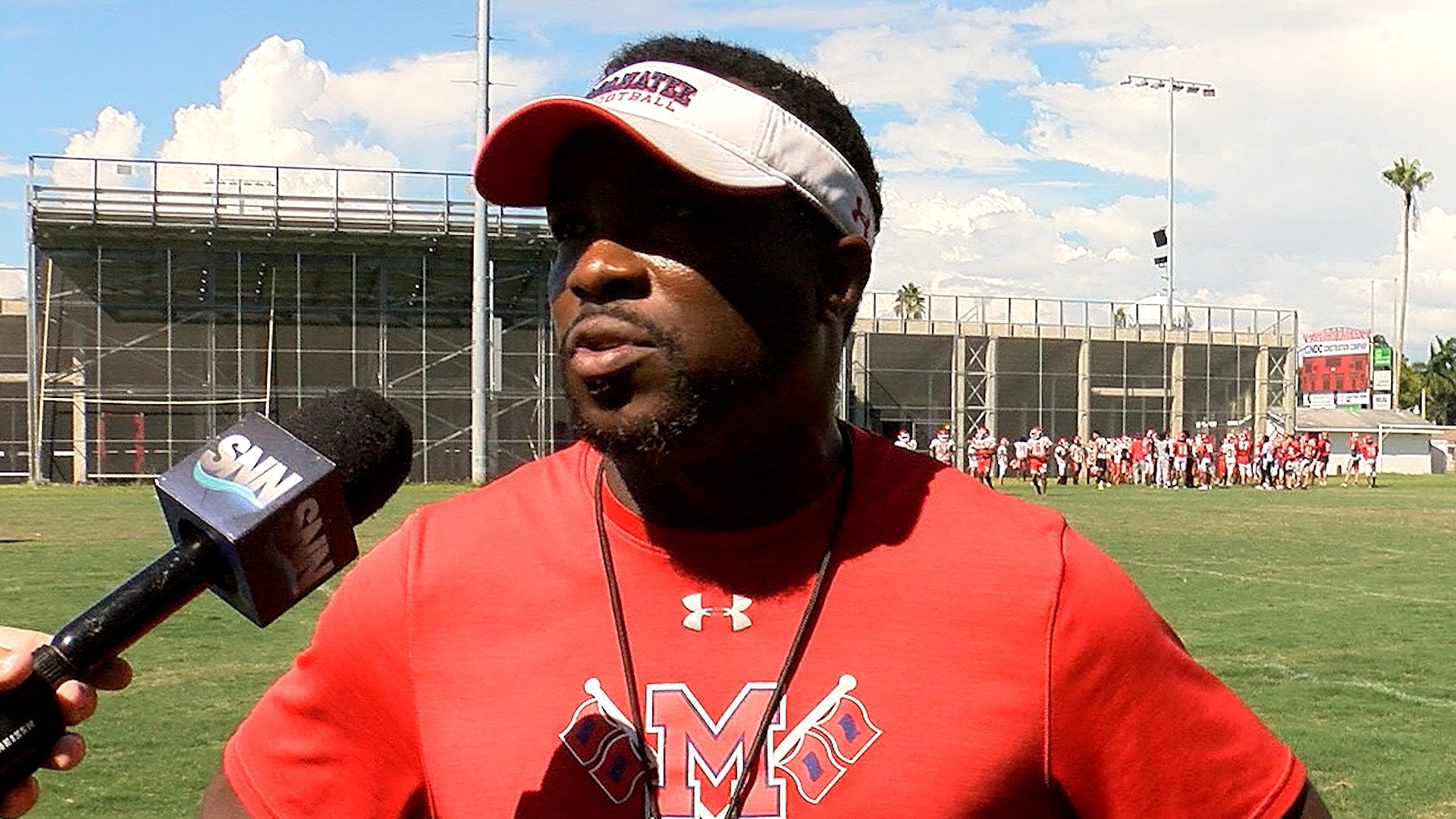 "I got a lot of talented kids with talent. We were a talented team last year; we just had a lot of issues that was out of the control of the kids. We got those things under control right now. We should have a good season. I thought we would have a good season coming into this year, and we'll probably bring the same team back next year. So, things are looking up right now for us."
Kickoff tomorrow from Hawkins Stadium in Bradenton is set for 7:30pm.