Sport - High School-Football
Game of the Week: St. Frances Academy (MD) vs. Venice
VENICE (SNN-TV) - Powell-Davis Stadium on ESPN2 is the destination for one of this season's top games, as the island plays host to the nation's 4th ranked team, Baltimore's St. Frances Academy.
Venice and the Panthers have met once before, in 2019, when St. Frances won on the road, 49-7. Having played on national TV before, Coach John Peacock's hope to stay within themselves, not allowing the moment to get too big.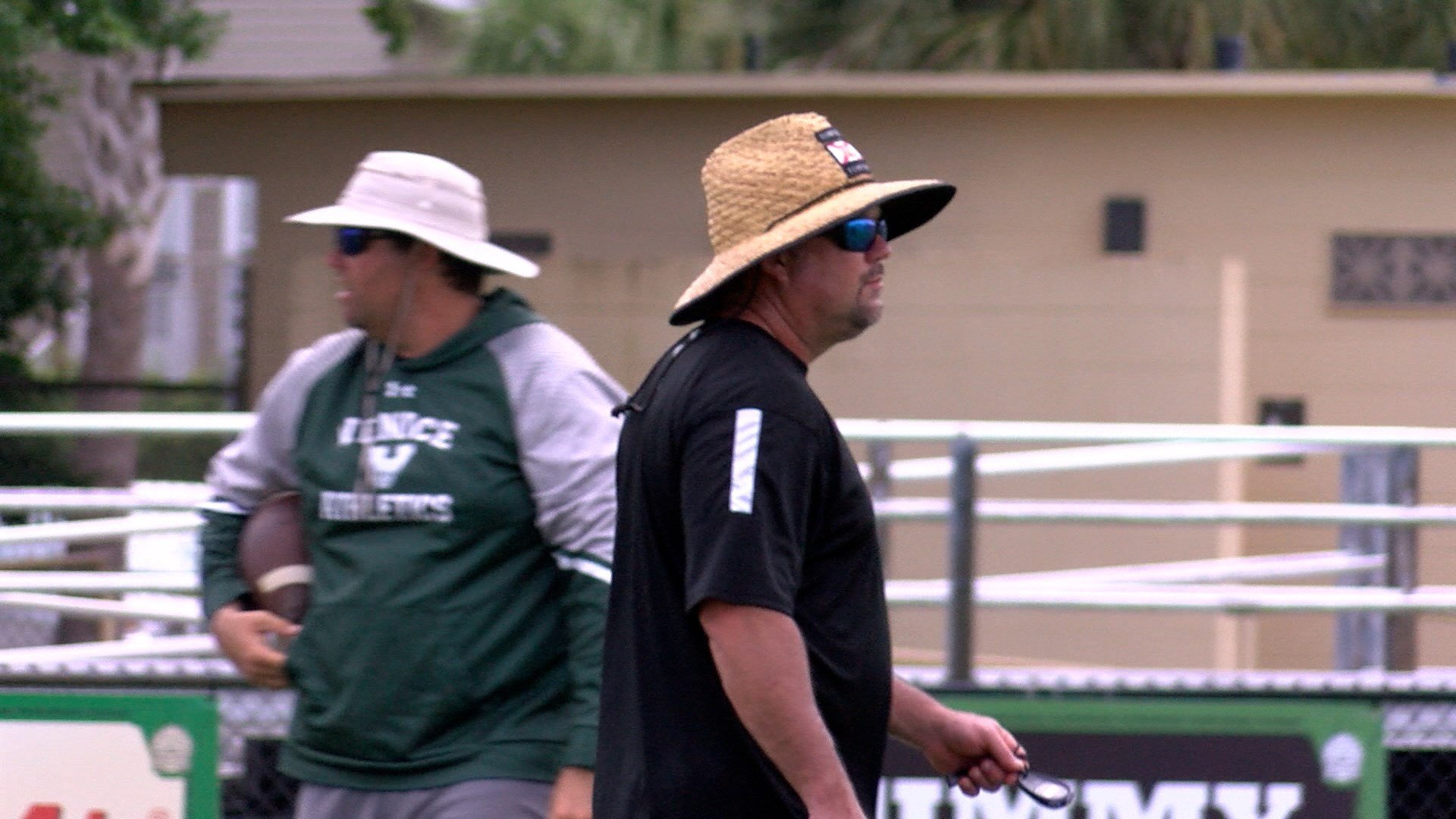 "You know after that first kickoff, it's a football game. The ESPN [broadcast] you kind've forget about that, and don't even realize they're here. We want to make sure we're putting a good product on the field, we're representing our brand and showing what Venice football is all about."
One of the flag bearers for the Venice brand, is highly touted, division-one prospect, edge rusher Damon Wilson. Performing on a national scale tonight, will bring more eyes to the talent Wilson displays, but preparing for this St. Frances team, Wilson realizes their talent but doesn't lose sight of the bigger picture.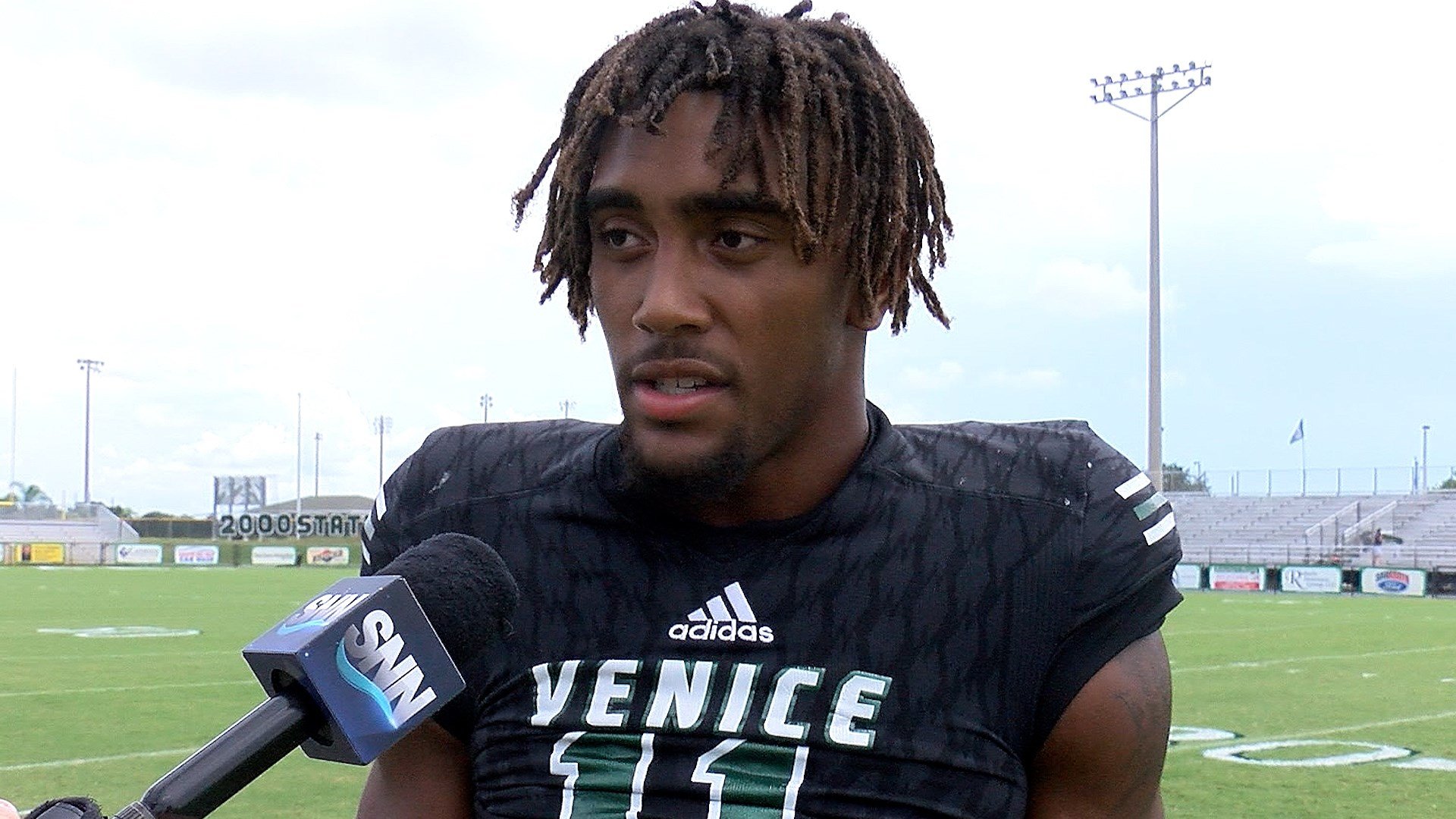 "We're not really used to this level of competition, besides IMG of course. But, being mentally prepared, physically prepared, knowing the plays, the scheme, and all that kind've stuff."
Both teams enter on an even playing field tonight, as both programs had BYE weeks last week. Venice has been tested early, as they've experienced both an offensive shootout in their Week 1 loss to Miami-NW, and a defensive stalemate in their Week 2 win over Naples. With it being dually noted the talent that Venice boasts, the Panthers are highly regarded as well.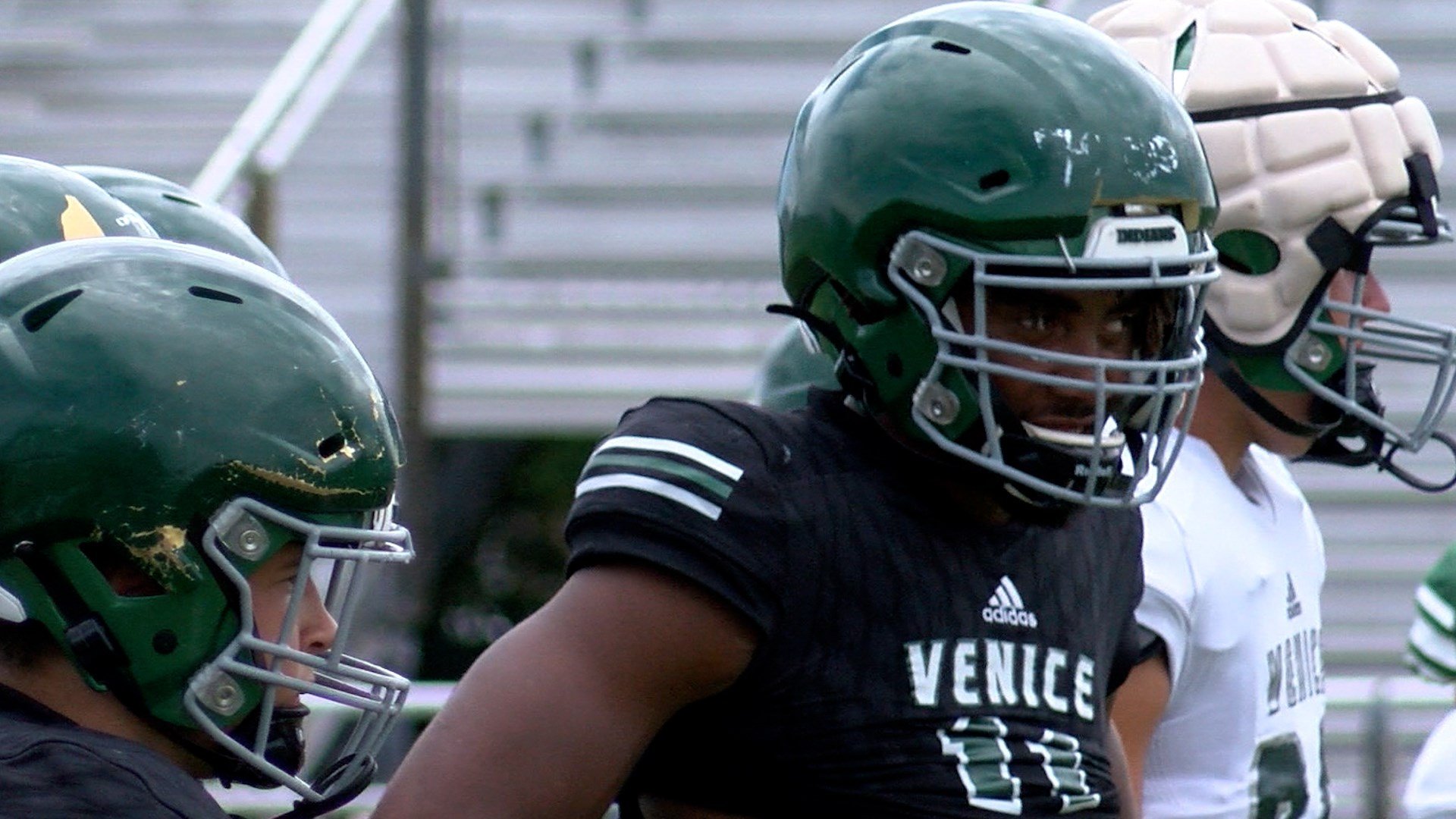 St. Frances enters this matchup 2-0, with wins over East St. Louis and Desoto out of Texas; the Panthers were led by their D-1 stars. QB Michael Van Buren has completed 24-of-40 passes for 371 yards and five touchdowns in two games, where Boston College commit RB Durell Robinson leads the St. Frances ground attack with 294 yards on 35 carries and two scores.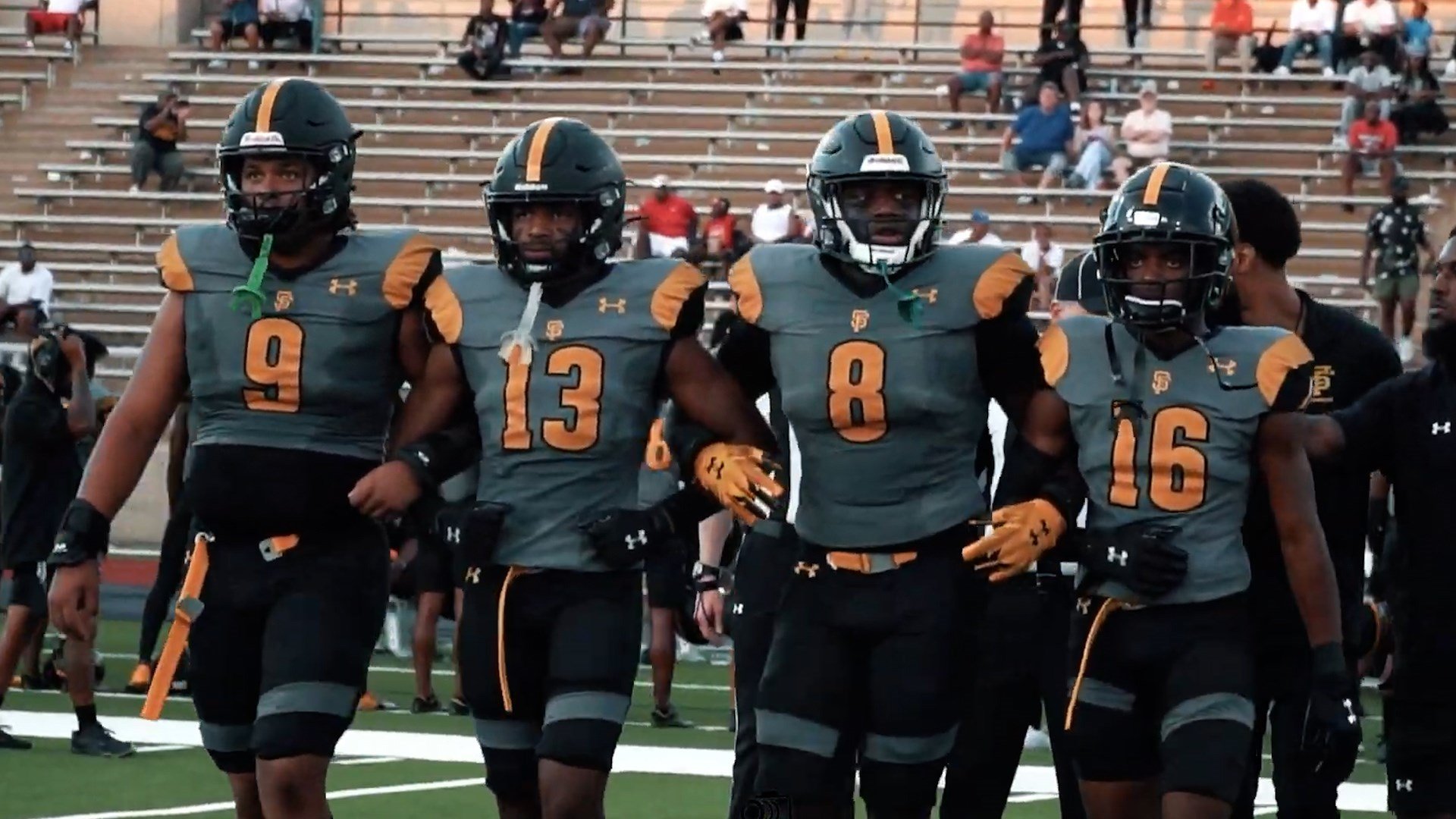 A key cog in the Venice plans this week will be the play of QB Brooks Bentley. So far, Bentley leads Venice in rushing with 84 yards on 33 carries and has a touchdown. The senior transfer also has completed 24-of-53 for 277 yards and two scores With his father, Bobby and brother Jake, having both been a part of high profile game in the past, Brooks takes advice from them and treats tonight's game like any other.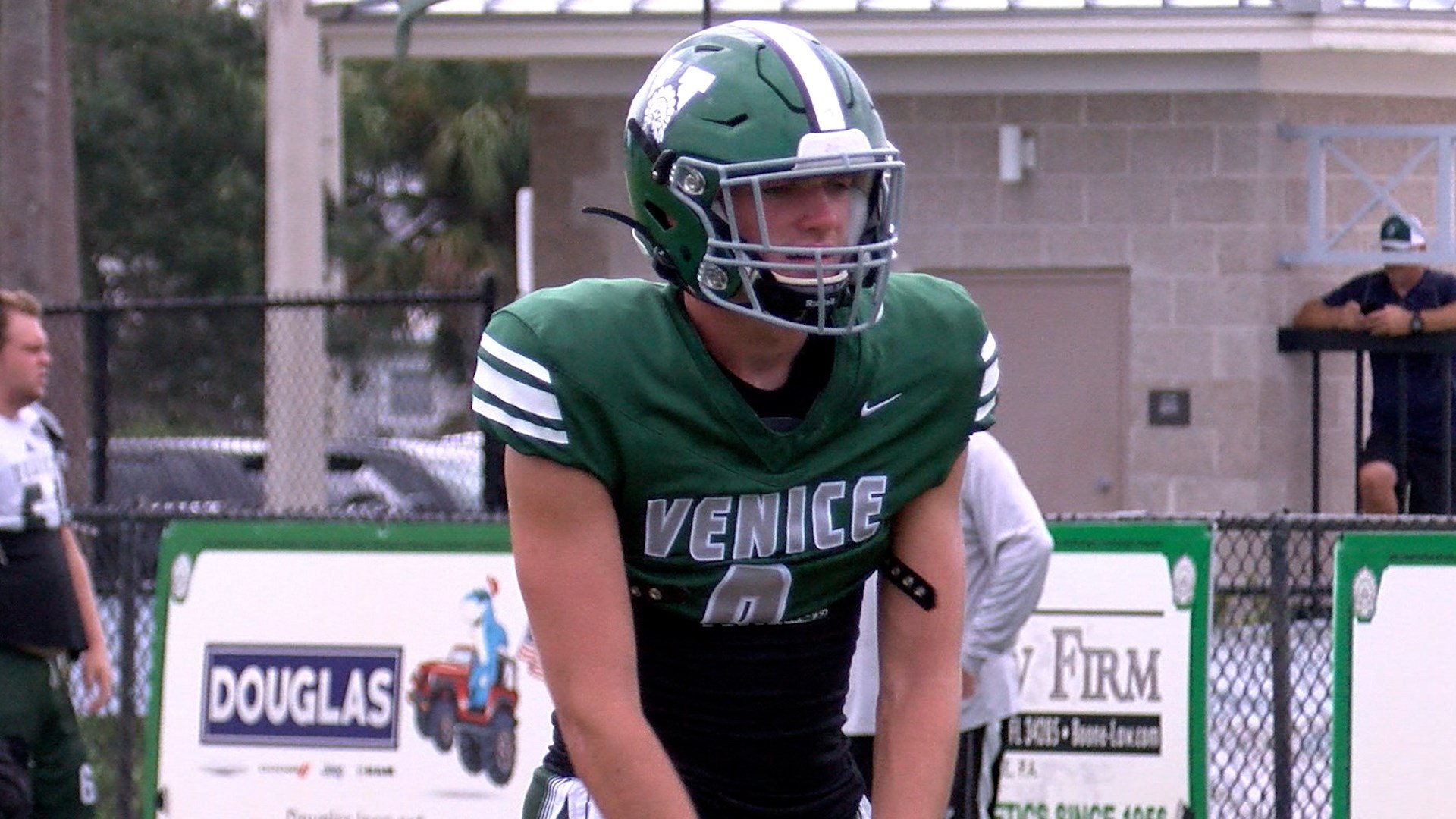 "Nothing's different. Obviously it's a great team, nothing against St. Frances, obviously we know what we're going up against. We can't look at it and be scare and intimidated. We got to know, we got to fight, and we got to play."
Kickoff tonight from Powell-Davis Stadium is set for 8pm, and don't forget you can watch all the action on ESPN2, or watch the aftermath tomorrow on Friday Football Fever, only on SNN.