News
Student-Athlete of the Month: Alex Perry, Port Charlotte High School
PORT CHARLOTTE (SNN-TV) - Alex Perry.
It may be a name you're familiar with, and if you aren't, you'll soon know all about him. One of the most talented two-sport athletes here on the Suncoast, is also a star in the classroom, making him SNN's Carl Reynolds Law Student-Athlete of the Month for March.
"Guys follow him. I mean, whether it was basketball or it was football, he's an alpha."
Port Charlotte senior, Alex Perry, has made a lasting impact on the Pirates community. Whether it is his stellar play in basketball or football, through the relationships he's built, or by applying himself in the classroom, Perry is one of the all-time greats in Port Charlotte's history.
At first, solely a basketball star, Perry tried his hand at football his sophomore year and athletically, he instantly dominated. But the task of playing multiple sports can be daunting, but Perry considered it a necessity.
 "I had too much time on my hands. So, playing both sports was always natural to me, it was just year round. I never got a break, but that was just natural, so I kept doing it."
Dominating play in both sports was never enough for Perry, he welcomed the big moments. He relished and thrived under the pressure. He's come up big in crunch time for the Pirates; a skill his head football coach, Jordan Ingman, says isn't instilled in everyone.
 "Whether it was Palmetto Ridge in the playoffs last year, or whether it was our rival game, whether its basketball playoffs, the last shot, Alex is one of those guys that wants the ball in his hands. Not all players want that."
With big time play, big time accolades and performances racked up, as this past season Perry broke the school record for most points in a game with 49, was named the Class 5A Player of the Year, and was elected to the All-State football team, just name a few. But the biggest accolade of all, lies in his academic commitment. While keeping a steady 3.0+ GPA all four years, Perry is one of the top students at Port Charlotte, and he knew that commitment was just as important as any.
 "Everybody would tell me, if you just keep your grades up you'll go where you want to go, and I've just kept that with me the whole time."
With stellar academic and athletic prowess, Perry's collegiate aspirations were easily attainable. But, with multiple D-1 offers and interests, he decided to take a more surprising route and commit to JUCO powerhouse Coffeyville Community College in Kansas, a school best known for their time on the Netflix series, "Last Chance U". Coffeyville is tailor-made for Perry, according to him.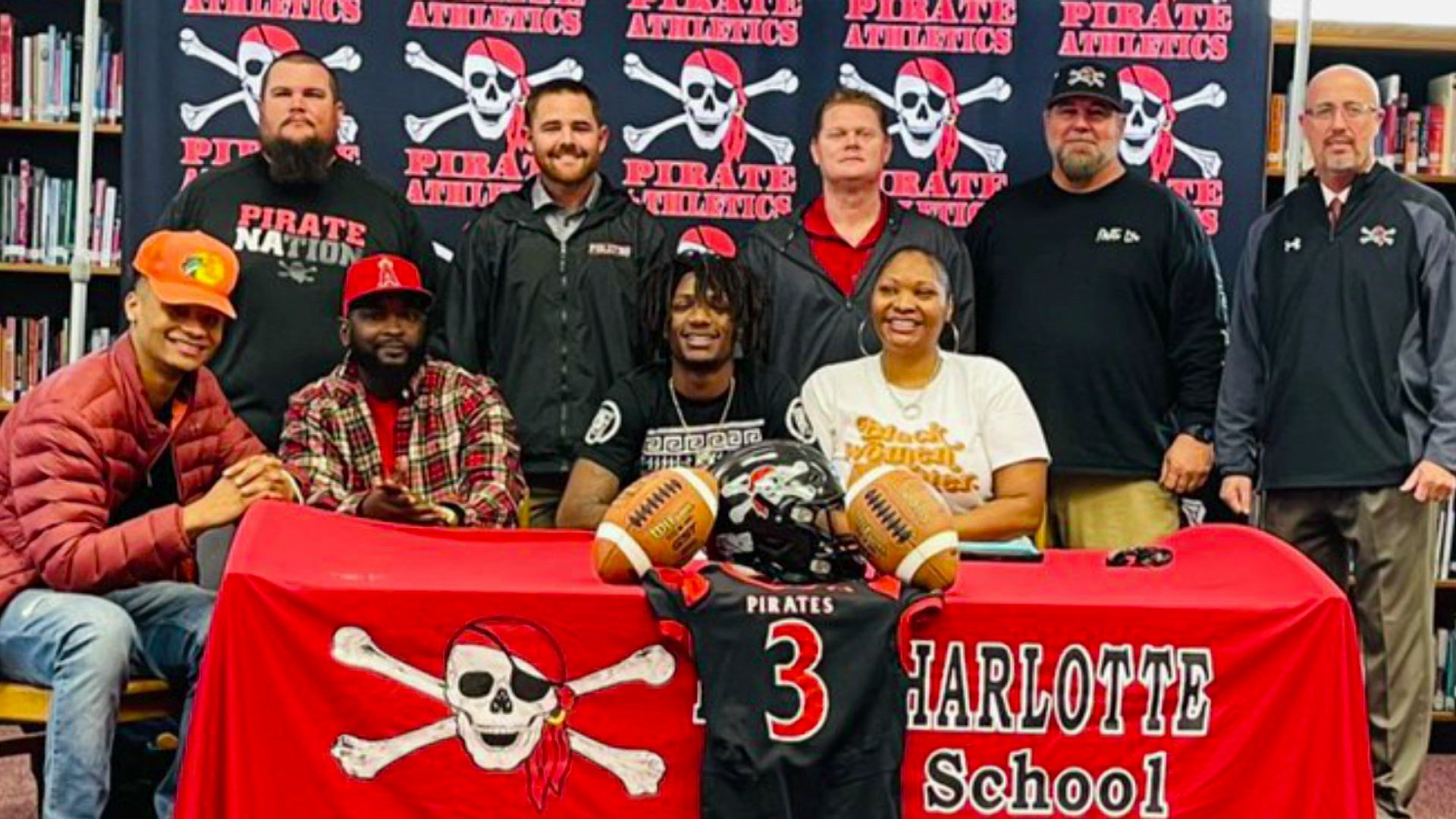 "I didn't really, you know, over exaggerate about going D-1 or anything; I just knew I was always going to end up where I wanted to be. I think Coffeyville was the best step for me to get there."  
With college commitment, accolades and awards in tow, Perry is set to graduate from PCHS this May as a Senior Hall of Famer. Perry's time spent at Port Charlotte was detrimental to his growth and journey.
 "When I first got here I had no friends. Four years later, I have multiple brothers that I can't even count. Everybody acts like a family here."
 With a legacy cemented as an elite athlete, excellent student and a stellar person, Perry hopes that Student-Athletes following in his footsteps are aware of one thing.
 "It doesn't matter if you're the best athlete in the state; if you don't got the grades you're not going anywhere."
While at Coffeyville, Alex plans to major in Business Management and hopes to maintain a GPA above 3.5