News
Student-Athlete of the Month: Jenna Santiago, Cardinal Mooney Catholic High School
SARASOTA (SNN-TV) - Jenna Santiago is a senior at Cardinal Mooney Catholic High School and a three-year letter winner for the Cougar Soccer team as well as the team captain for the last three seasons.  She touts a 4.0 GPA and has led her team to a district title in both her freshman and junior years.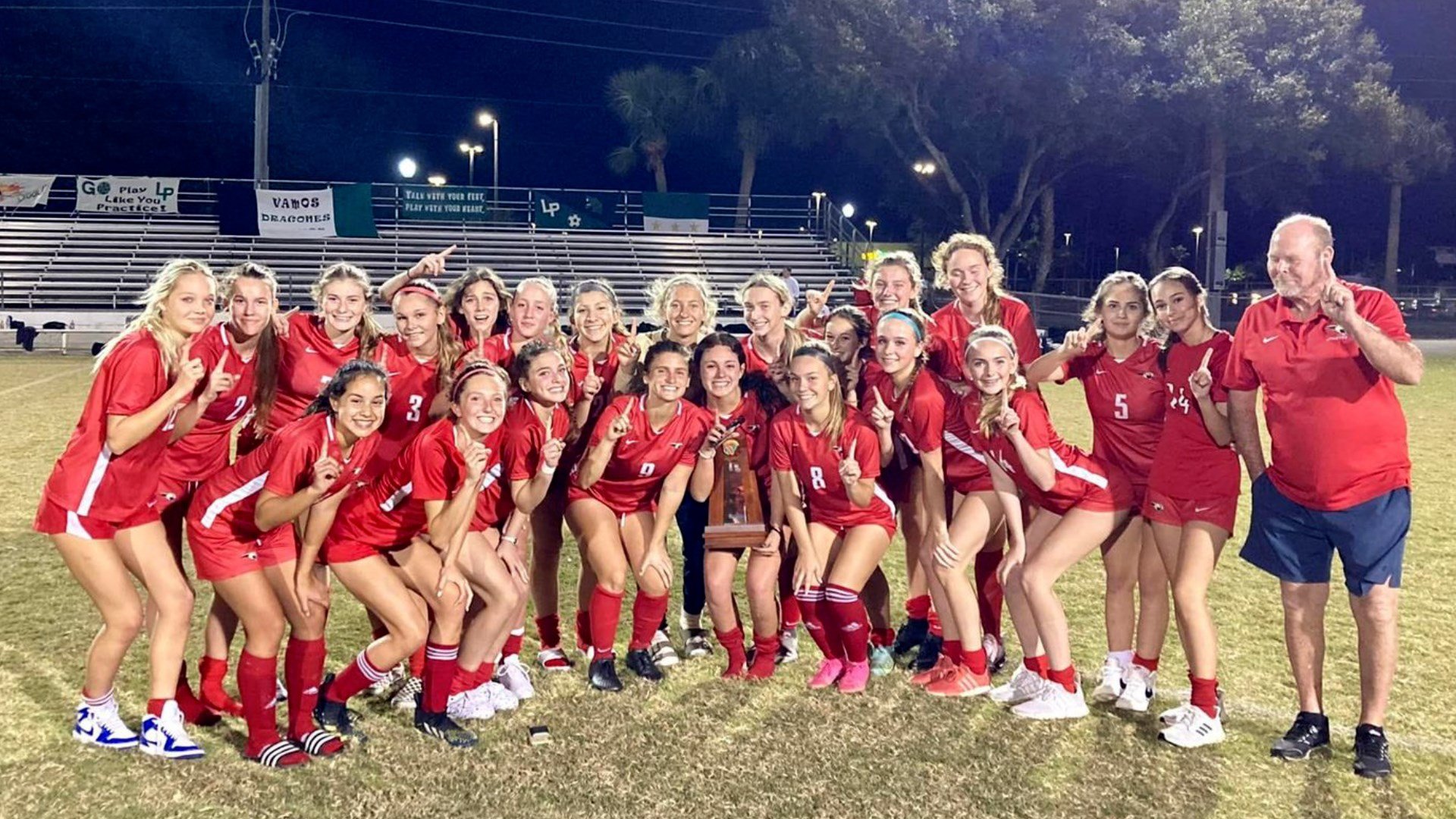 Santiago also scored the lone goal in the Cougars regional quarterfinal victory over Oxbridge Academy on Tuesday. As talented as she is on the field, the classroom is her foundation as it has molded her into the student-athlete she is today.
"The classroom definitely teaches you how to manage your time, how to work hard and how to focus. Definitely that comes into the field at practice when sometimes you don't want to be there or you'd rather be doing something else, you just have to push through and get through the practice."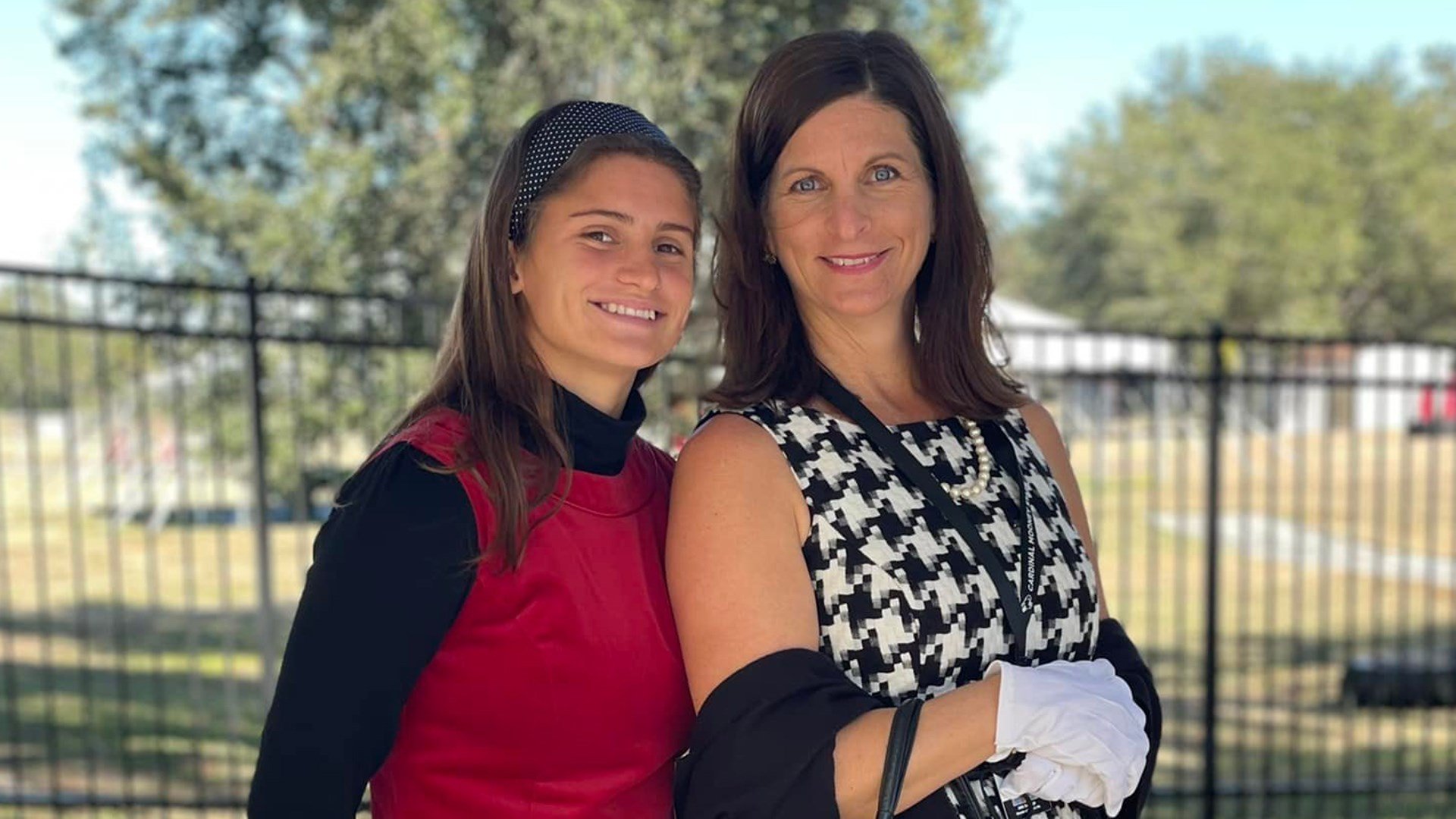 During her high school athletic career, Santiago was named All-Area in three sports – cross country, track/field and soccer.  She qualified for the State Championships in cross country in '18 and '19 and in track in '19 and '21.
In club soccer, she helped lead her Braden River Rage club team to a state title last spring.  She also currently plays for the West Florida Flames in the US Girls Academy. She has served as the president of her class all four years and is a proud member of the National Honor Society.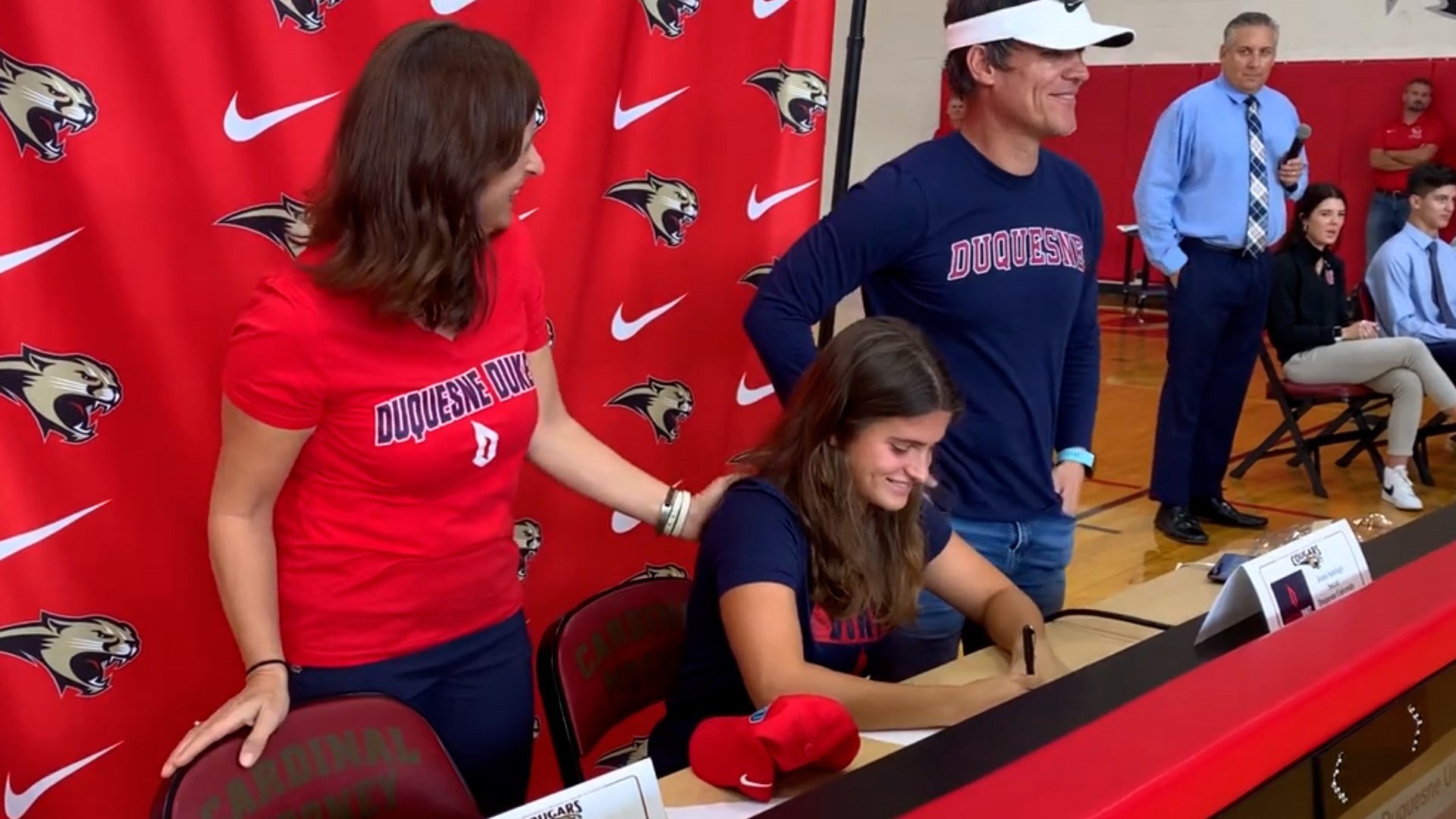 Santiago will play division one soccer at Duquesne University in Pittsburgh, a part of the Atlantic 10 conference. Santiago say that next step in her journey was a result of all the support she received as a Cougar.
"I just love Cardinal Mooney so much, it's like my favorite place ever, I'm so grateful to have gone here and been on the soccer team. Everyone is just so great and Coach Graham is one of the nicest people I've ever met and he's just been so influential in my success and so understanding of everything I've been through."