News
Truck suspected in hit and run crash found
Thursday, October 24th 2019, 3:11 PM EDT
MANATEE COUNTY - The truck suspected in the hit and run death of a 15 year old Manatee County teen has been recovered, according to the Florida Highway Patrol.
Troopers say Thomas Jaren Croumbley was skateboarding north on Upper Manatee River Road approaching Waterlefe Boulevard shortly before 3 a.m. when he attempted to cross the road and entered into the path of a vehicle, which struck him.
Thomas, who was initially identified by the FHP as 21 years old, was fatally injured. A passing ambulance discovered him in the road.
Debris found at the scene was linked to a Toyota Tundra, model year 2012-2015.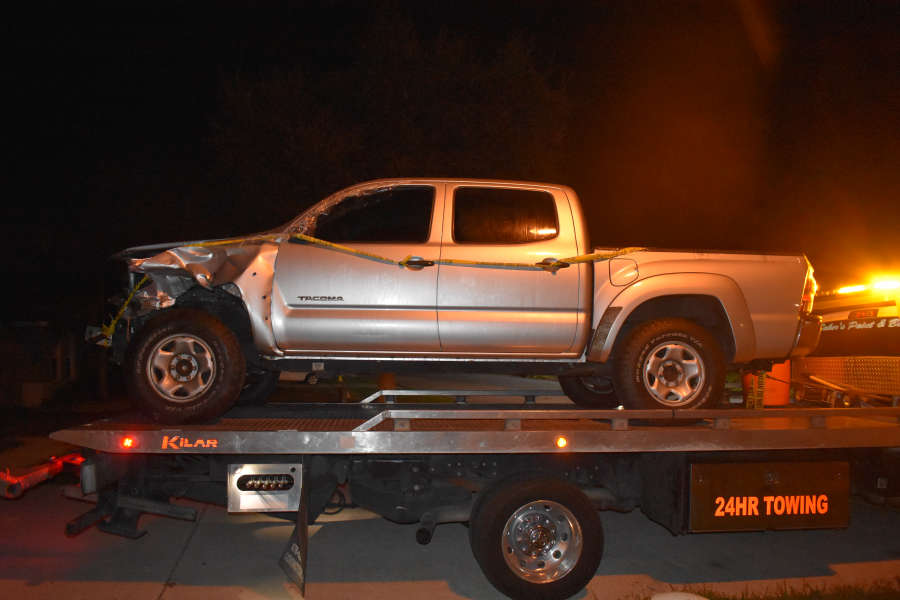 Tpr. Kenn Watson confirmed to SNN they have identified a person of interest.
Trooper Ken Watson says a tip lead to the 2012 silver Toyota Tacoma.
"When our troopers arrived on scene, we were able to access where the vehicle was, obtain a search warrant and then retrieve that vehicle," says Trooper Watson.
"The Florida Dept. of Law Enforcement will assist us in making sure that all the evidence from that vehicle is obtained," says Trooper Watson.
Anyone with information on the crash is asked to call the FHP at 239-938-1800 or *FHP (*347) on a cellphone.