News
Deputies: shoplifter hides in ceiling to evade capture
Friday, October 4th 2019, 2:56 PM EDT
PORT CHARLOTTE - A shoplifter in Charlotte County used a pretty interesting method to avoid deputies on Thursday: She hid in the ceiling of as Big Lots for several hours.  That's according to a the Charlotte County Sheriff's Office.
According to detectives, a Big Lots' manager at 1825 Tamiami Trail, Port Charlotte, called to report a woman, later identified as 37 year old Kristina Perkins of Lee County, was shoplifting.  
Deputies say Perkins took a cart-load of merchandise into the ladies room and did not come out.  When the manager went in the bathroom, ceiling tiles were missing from the ceiling. 
Charlotte County Deputies along with Charlotte County Fire all responded to try to get the woman out of the ceiling.  After several hours, the search was called off at 12:20 am, but a single deputy remained inside for surveillance.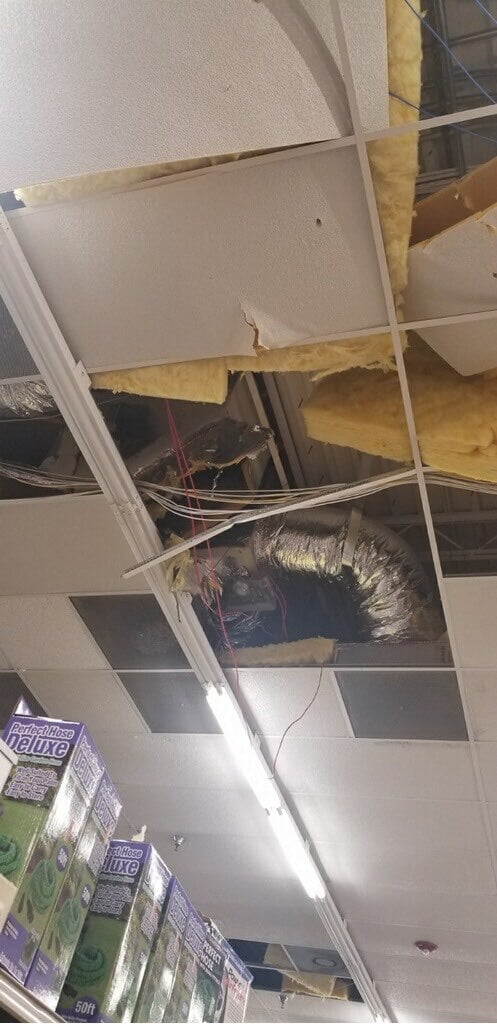 According to the Sheriff's Office, at 1:40, the remaining deputy saw Perkins come down from the ceiling.
She was arrested and is charged with two felonies:  Felony Criminal Mischief and Petit Theft (3rd Offense, Felony), Possession of Drug Paraphernalia, Resisting a Merchant, and Resisting Law Enforcement without Violence.
Big Lots reports significant damage to their ceiling, duct work, and dry wall. The business will remain closed until repairs can be made.