News
SNN Exclusive: Dirt biker injured in crash in North Sarasota
Thursday, September 26th 2019, 7:49 PM EDT
SARASOTA - First responders went to some extraordinary lengths to save an injured dirt biker injured in a crash in North Sarasota Thursday evening.
An SNN camera caught the rescue on video when EMS personnel rushed to stabilize the injured biker.
The Sarasota Fire Department tells SNN it happened around 5:45 pm near the railroad crossing in the 1500 block of DeSoto Rd.
EMS personnel tended to the man about a hundred feet from the roadway.  After tending to his injuries they loaded him into a Fire and EMS SUV.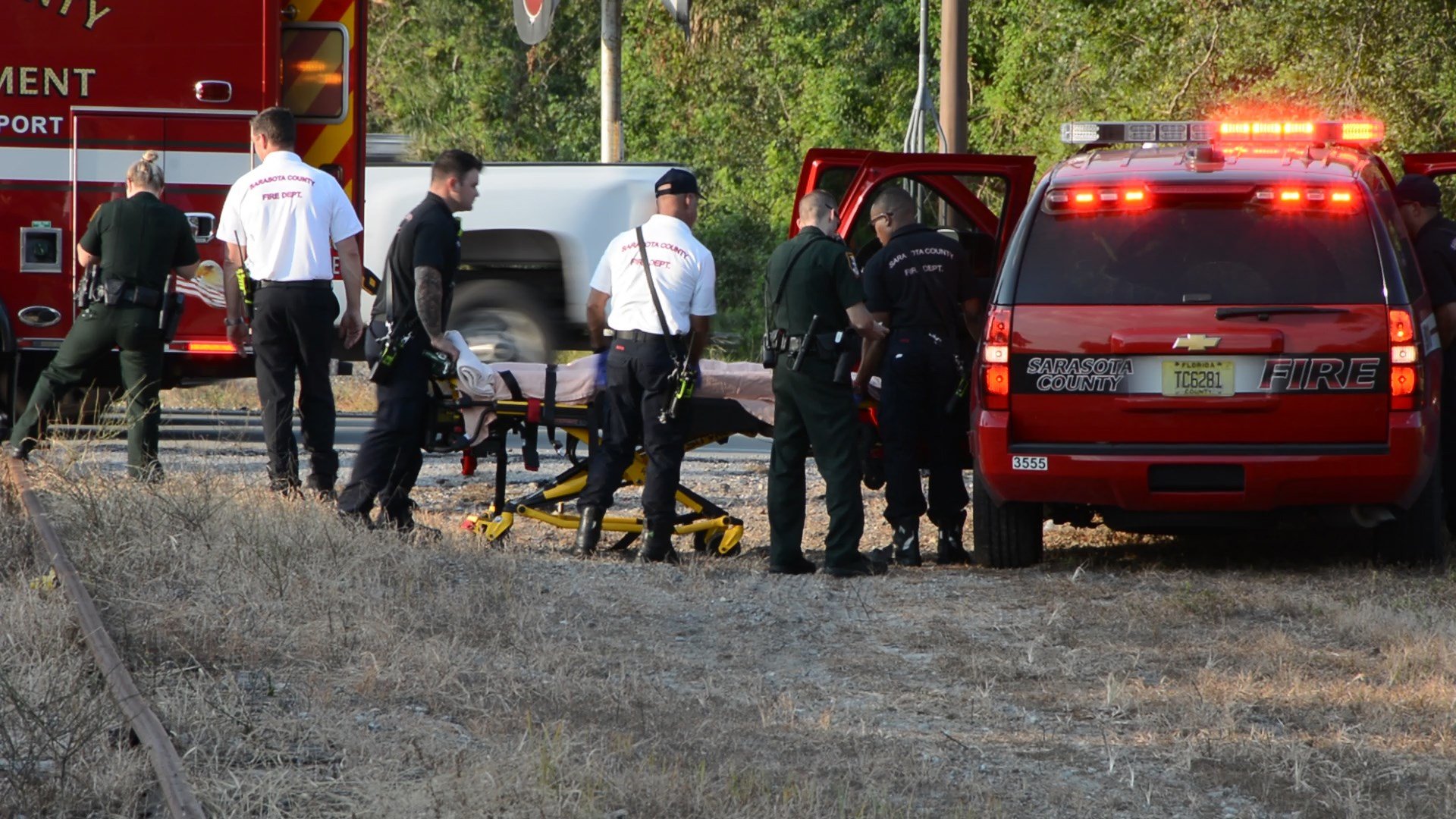 They then took the patient to the waiting ambulance and transported him to Sarasota Memorial as a trauma alert.
The cause of the crash is under investigation.