News
Summer 2019 was the hottest recorded in the northern hemisphere
Tuesday, September 17th 2019, 9:07 AM EDT
SARASOTA - If the months of June, July and August felt hotter than normal to you, you're not alone. The northern hemisphere, on average, recorded its hottest summer according to NOAA. It was 2.03°F above the 20th century average, tied with 2016's summer. In the southern hemisphere, temperatures overall ran 1.33°F above the average, making it their second warmest winter on record, slightly trailing 2016.
One of the few areas in the northern hemisphere that saw some areas of temperatures closer to seasonable was the United States, where the plains and midwest and plains states enjoyed near average temperatures. Florida had one of its hottest on record.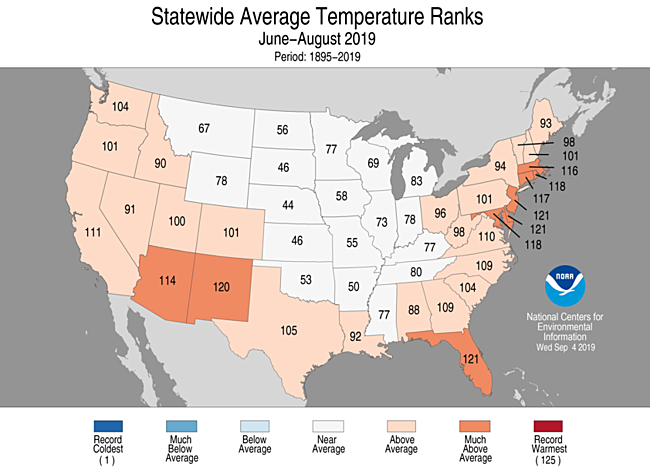 However, Florida's had its hottest year on record so far from January through August.
September has been scorching on the Suncoast, with five record warmest lows and one record high broken. Everyday this month has been above the average so far.